A member of the Longines Honor Roll, Francesco de Pinedo, the world renowned Italian aviator is famed for awe-inspiring journeys that spanned 4 continents, pioneering new routes for future pilots to follow.
His 35,000 mile hop from Rome to Australia, then Toyko to Rome was recorded by Flight as 'the most extensive aerial tour on record.'[1]
With the mechanic Ernesto Campanelli on board, the two men left Rome on April 21st 1925.
Their first stop would be Brindisi in Italy, then at Leros in Greece; Baghdad in Iraq; Bushehr and Chabar in Persia; Karachi, Bombay, Cocanada, and Calcutta in British India.
Then onto Akyab, Rangoon, Tavoy, and Mergui in Burma; Phuket in Siam; Penang in British Malaya; Singapore; Batavia, Surabaya, Sumbawa, and Kupang in the Netherlands East Indies, and Broome, Carnarvon, Perth, Bunbury, Albany, Israelite Bay, and Adelaide in Australia.
They finally touched down in Melbourne on June 10th for a well-deserved 36 day rest.
Pinedo and Campanelli took off again on July 16th. They continued on to Sydney where they stayed for a further three weeks before setting off on August 6th for Brisbane.
They landed in Rockhampton, Townsville, Innisfail, Cooktown, and Thursday Island in Australia; Merauke, Dobo, Amboina, and Menado in the Netherlands East Indies; Cebu, Atimonan, Manila, and Aparri in the Philippines; Tamsui on Formosa; Shanghai in China; Mokpo in Korea; and Yamakawa and Kagoshima in Japan.
They finally landed in Tokyo, their penultimate destination, on the 26th September 1925.
They returned home to Italy, covering some 15,000 miles in only 22 days, whilst stopping regularly along the way. They arrived in Rome on November 7th to the adoration of the Italian population.
With an impressive 370 hours of flight time in 80 stages over the course of 202 days the Fédération Aéronautique Internationale gave Pinedo its most prestigious award, the FAI Gold Air Medal.
For this extraordinary feat in the SIAI S.16ter flying boat, Gennariello, Pinedo was awarded the title of marquis by King Victor Emmanuel III. This was an exceptionally high honour and was accepted with the grace and modesty so characteristic of Pinedo.
This incredible trip was made in a seaplane, an aircraft Pinedo wholeheartedly backed as the key to the future of aviation.
He often reasoned that "Civilization is built on water. The world's principal cities are mirrored by seas, rivers, or lakes. Why not utilize these immense, ready-to-use, natural air strips in place of costly airports?"[2]
Pinedo completed all of his spectacular journeys in seaplanes to demonstrate their capability in a world so rich with water based landing strips.
He imagined a day where individuals taxied themselves back and forth to work; parking in harbors lakes and rivers near their homes, an abundance of water meaning greater accessibility for all. Born on the 16th of February 1890 amidst the waterfront piers of Naples, the sea was to remain significant throughout his life.
Pinedo was an experienced sailor, joining the navy as a teen, and commissioned as an officer in the Regia Marina during 1911. After witnessing aerial combat in the Italo-Turkish War of 1911-1912 he became a passionate ambassador of maritime aviation.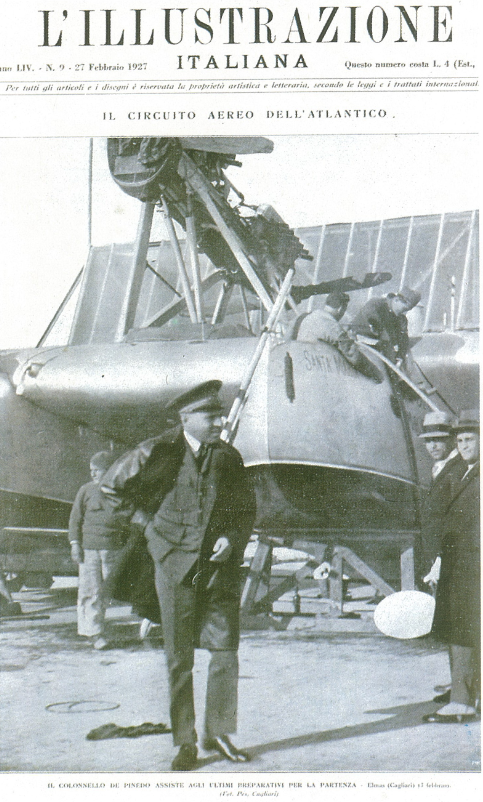 The seaplane allowed Pinedo to be simultaneously an airman and a pilot. These aircraft would serve him faithfully throughout each of his great aerial odysseys.
Mussolini, impressed with Pinedo's epic flight, suggested that the aviator set his sights upon the Western Hemisphere. In order to inspire patriotism in the immigrant Italian population living throughout America; the "Four Continents" flight of 1927 was conceived.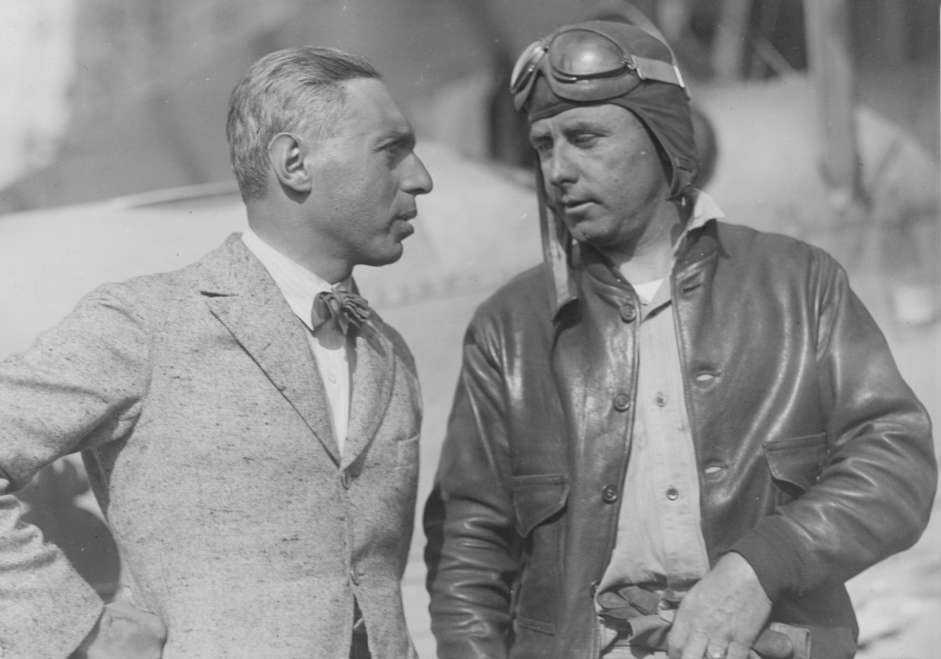 This flight would demonstrate the ability, of both the flying boat, and of Italy as a strong and prosperous nation. Pinedo offered 'a message of pride and encouragement'[3] to the many Italian immigrants laboring in the distant lands visited.
'For everyone else, his daring exploits bore testimony to the Italian Kingdom's resolve to play second to no other nation, in the air or on the ground.'[4]
The journey would begin in Sardinia with stops in Africa, across the Atlantic Ocean to Brazil, on to South America and the Caribbean followed by a tour of the United States and Canada before a final transatlantic flight back to Rome.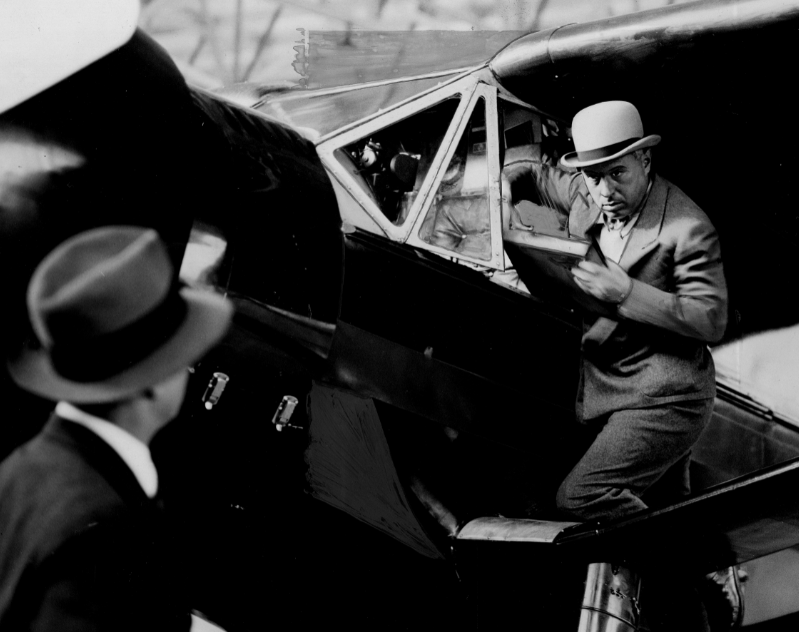 Leaving Cagliari, Sardinia, on the 13th of February 1927 in the Savoia-Marchetti S.55 flying boat Santa Maria, Pinedo and his crew prepared for a long and arduous journey.
They arrived at Villa Cisneros in Spanish Sahara and Bolama in Portuguese Guinea before attempting to take off on February 16.
They hoped to cross the Atlantic from Bolama in order to continue to Brazil but sweltering conditions made a departure near impossible. They flew to the Cape Verde Islands instead, beginning their epic adventure on the 23rd of February.
Upon reaching Brazil after a terrible Atlantic storm, the Brazilian Navy towed them ashore. Repairs were necessary, after a collision with the Navy ship, before continuing with the South American leg of the Flight.
Pinedo, his mechanic Vitale Zacchetti, and copilot Capitano Carlo del Prete stopped in Rio de Janeiro, Brazil, Buenos Aires, Argentina, Montevideo, Uruguay, and Asunción and Paraguay before venturing the jungle of Brazil's Mato Grosso region.
They successfully traversed the Mato Grosso and landed at Manaós, Brazil on March 20th. No aircraft had ever before crossed the Mato Grosso.
Thereafter the crew stopped in British Guiana and crossed the Caribbean. The men stopped in Guadeloupe, Port-au-Prince in Haiti, and Havana in Cuba. They finally crossed the Gulf of Mexico and touched down at New Orleans, Louisiana, on 29 March 1927.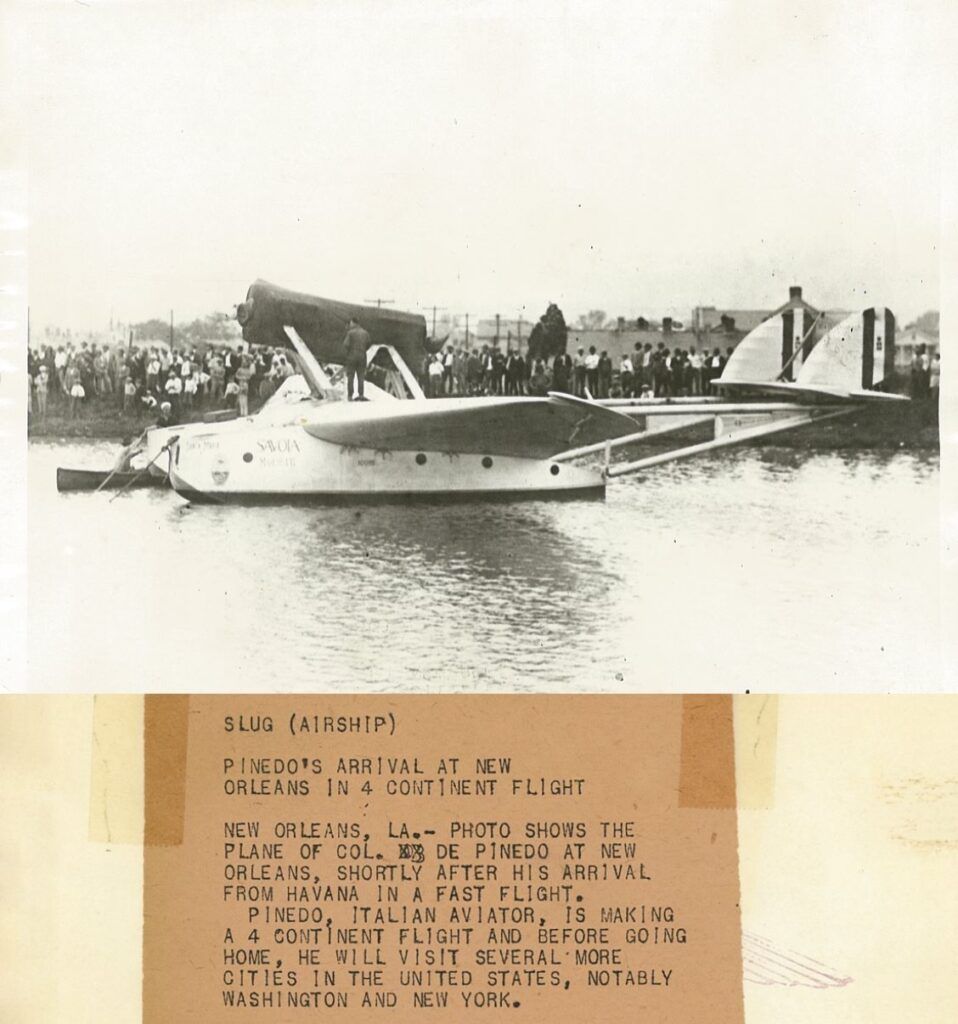 This truly historic flight, emblematic of Pinedo's adventurous spirit, would mark the first foreign plane to ever fly into the United States. Their plane was destroyed in a fiery inferno on the Theodore Roosevelt Lake in Arizona after a discarded cigarette ignited gasoline.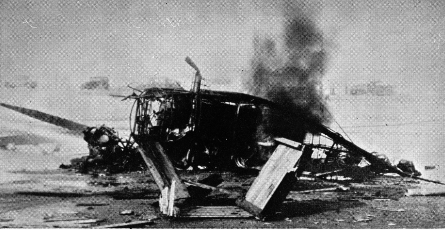 The ill-fated seaplane sank to the bottom of the lake. A new plane, hastily shipped by Mussolini, met the crew in New York City on the 1st of May, 1927.
The new S.55, being identical to the Santa Maria was christened the Santa Maria II. Pinedo, del Prete, and Zacchetti went on to visit Boston, Massachusetts; Philadelphia, Pennsylvania; Charleston, South Carolina; Pensacola, Florida; and New Orleans.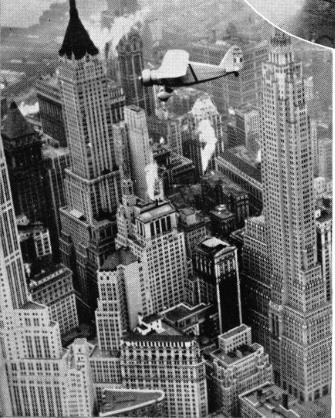 On the 14th of March 1927 they traveled up the Mississippi River into the Midwestern United States.
In 11 hours they then flew from Chicago to Canada, Montreal. From Canada they flew on to the Dominion of Newfoundland where they planned to depart Trepassey Bay to cross the Atlantic to Azores and then onto Portugal.
However, due to a fuel shortage and bad weather, Pinedo hastily landed Santa Maria II in the ocean. They were towed by a fishing boat and a steamer for the final 200 miles to the Azores, Horta.
They finished their transatlantic flight from the point at which they were towed one week later. They touched down in Portugal and Spain before a final landing in Ostia's Harbour outside Rome.
The "Four Continents" was completed on June 16th 1927 after an epic 29,180 mile journey over 124 days.
Upon return, Pinedo was greeted as a national hero. The aviators received a massive reception from the public, politicians and Royalty.
Gilda Mignonette could be heard singing out "He returned to Rome in victory… and the whole world now speaks of him!" in 'O Volo 'e De Pinedo.
A banquet was held and honors were bestowed upon this valiant adventurer. Characteristically modest and, somewhat shy, Pinedo received this adulation gracefully.
Pinedo was always somewhat at odds with his American counterparts who tended to project more of the daredevil stereotype so associated with early aviation. He presented himself as the cultured gentleman with a fondness for the neat and orderly.
However, 'flying the Atlantic twice in an era when few dared to attempt it once, and breaching passages through regions forbidden to all but the bravest were feats that demanded more than the "cold tenacity and consummate skill" ascribed to Pinedo by the Fascist prime minister. 
Challenges were never thrust upon him as often as he thrust himself toward challenges.  His irrepressible initiative allowed the outside world a glimpse at the feverish passion for adventure that blazed beneath his temperate demeanor.'[5]
Pinedo was promoted to the position of air Brigade General, with further honors heaped upon him by Mussolini.
He was declared the "Messenger of Italy" and was offered the sobriquet "Lord of Distances."
The United Kingdom offered praise and congratulations to the Italian aviator awarding him the prestigious Air Force Cross.
This flight, reaching into innumerable areas, four continents wide, was exceptional in its conception and even more so in its execution. The seaplane, and Pinedo himself, had proven steadfast and triumphant.
A confrontation with Regia Aeronautica General Italo Balbo, a man so synonymous with Italy's Fascist movement, saw Pinedo's career begin to falter.
His responsibilities within the Regia Aeronautica were gradually diminished until he was placed on leave by Balbo. Pinedo, passionate in his aviation pursuits wished to continue on in the same vein.
He knew he could not achieve this under Balbo and escaped to New York under a pseudonym. He purchased a Bellanca monoplane and announced his plans for a nonstop, 6,300 mile flight, from New York to Baghdad, Iraq.
With the world watching, Pinedo spoke a short message into the camera before climbing into the Ballanca monoplane. Just minutes after take-off from Floyd Bennett Field in Brooklyn, New York, on September 2nd, 1933, Pinedo met his end.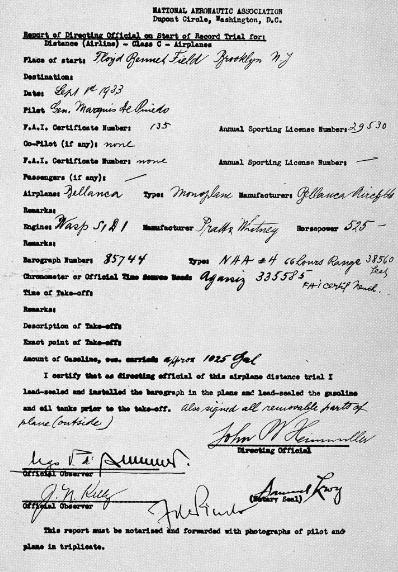 Losing control of the aircraft while valiantly pushing on down the run way the plane caught fire and incinerated Pinedo in the blast. The entire tragedy was captured on film[6] in a manner uncharacteristic of Pinedo's reserved nature.
It was a terrible end for the Neapolitan flyer [who] had succeeded in touching down on virtually every continent… in a series of unprecedented, tour-de-force demonstrations of the feasibility of global air travel.' [7]
His contribution to aviation is a testament to his courage and tenacity.
---
Footnotes
Bibliography
Anonymous, 'Biographical Background. Francesco de Pinedo.' The Lord of Distances. A commemorative tribute to the life and achievements of Francesco de Pinedo, (ItalyStl. 2002), http://www.italystl.com/pride/page9.htm
Anonymous, 'Rome-Tokyo-Rome: Marquis de Pinedo's Grand Air Tour Successfully Concluded,' Flight, (November 12, 1925), pp. 756. https://www.flightglobal.com/FlightPDFArchive/1925/1925%20-%200756.PDF
Bomberguy, 'Failed attempts – Francesco de Pinedo' (uploaded to Youtube: Feb 20th 2008, Originally published by Time magazine: 1933), https://www.youtube.com/watch?v=9gpB9KLd9Bc
Gloria, Maria. 'Aviation Pioneer Francesco de Pinedo' L'Italo-Americano, (L'Italo American Foundation, April 27, 2012), http://www.italoamericano.org/story/2012-4-26/FrancescoDePinedo