Roscoe Turner speed flyer states in We Saw it Happen that 'we must remain supreme in the air if we expect to remain a free people.'[1]
While in reference to aviation's contribution to military and consumerist pursuits, it also rings true for Turner himself. As a child he had dreamed big, desperate to break away from the rural farm life that had been encouraged by his father. He watched trains race past his clapboard cabin near Corinth, Mississippi; desperately dreaming a life of speed and adventure.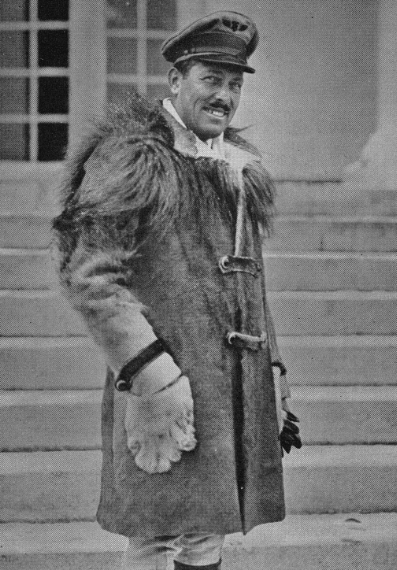 At a young age he wished to become a race car driver and had already shown a keen interest in mechanics. His Father lectured that "You'll never be worth anything if you keep fooling around with things that burn gasoline instead of oats."[2]
The Early Speed Records
Eventually freeing himself from the trappings of a farm life he'd never desired, it can be said that Turner had always reigned supreme in the air. Turner, despite detractors and setbacks, allowed his ambitious dreams to carry him on to an air borne existence, unburdened by the limitations of earth bound life. It was this spirit which earned him a place on the Longines Honor Roll.
Throughout Turner's colorful and exciting aviation career, he pushed the boundaries of air speed. Pushing these limits were crucial in defining the difficulties and intricacies of high speed air travel. We now have planes that slice through the air multiple times faster than the speed of sound. Like something from a H.G. Wells novel, these early aviators brought the stuff of Science Fiction into tangible reality. Turner holds some of the most impressive early air speed records and was a pioneer in his field.
Born on September 29th, 1895, Turner would go on to become a trail-blazer during the 1920's and 30's. 'This was the flying era that abounded with the achievements of a small group of gallant pilots, dedicated engineers, courageous air leaders, and audacious daredevils.'[3]
Daredevil Pilot
Turner, as one of these daredevils, not only broke records, but furthered the technological and commercial advancement of aviation. At a time when public and government alike, held little interest in the advent of flight, he was part of a small group that tirelessly championed the possibilities it offered.
Many of the advances made during this time helped the WWII air campaign immeasurably. After WWII, these advances in aviation made commercial airlines a viable enterprise. Thus broadening the horizons and world view of the general public to such an extent that in on July 20th, 1969, in Apollo 11, humanity reached the moon.
Turner began his journey as a barnstormer with the Roscoe Turner Flying Circus. For 5 years he performed death defying stunts that shocked and inspired audiences. These shows did much to expose a previously skeptical and fearful public to the exciting opportunities offered by aviation. 
The Racing Era
He went on to star, as a stunt pilot, in Howard Hughes WWI epic Hell's Angels before entering his very first air race in 1928. He finished last in the race as he battled it out against speedy Lockheeds in his small Timm biplane.
The National Air Races had given him a taste for the air speed circuit and this was to be his focus for many years to come.
He went on to organize the Nevada Airlines in 1929, with a small fleet of Lockheeds, operating between Los Angeles, Reno, and Las Vegas. The Governor of Nevada bestowed upon him the title of "Colonel" for his work with the airline.
Spurred on by the title Turner adopted his signature, and somewhat flamboyant look, with a pseudo army uniform alongside a carefully waxed and twisted mustache. His appearance had always been highly important as a way to surpass the farm boy stereotype Turner so often faced. During interview he also asserted that it played an important part in public perception of flight, in that 'I felt you had to dress up aviation in order to sell it to the public.' [4]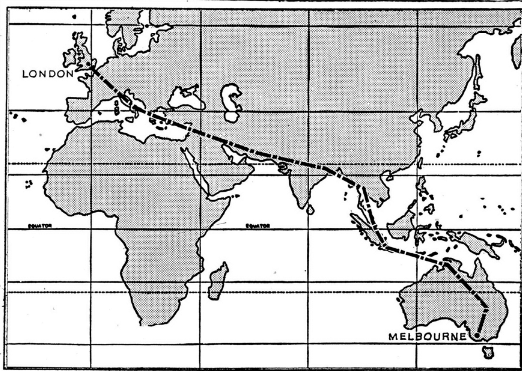 Taking his eccentric image one step further, Turner enlisted the help of a lion cub in 1930. So named Gilmore after the Gilmore Oil Company who bought Roscoe the Lockheed Air Express marked with their lion head trademark. This trademark was ingeniously animated by the cub who flew with Turner for a total of 25,000 miles before growing too heavy to fly.
Crowds flocked to see the intrepid pair, waving them off on their East-West record and their record flight between Canada and Mexico. They entered the 1930 Derby Race from Los Angeles to Chicago together, coming in fifth place, during Gilmore's final race.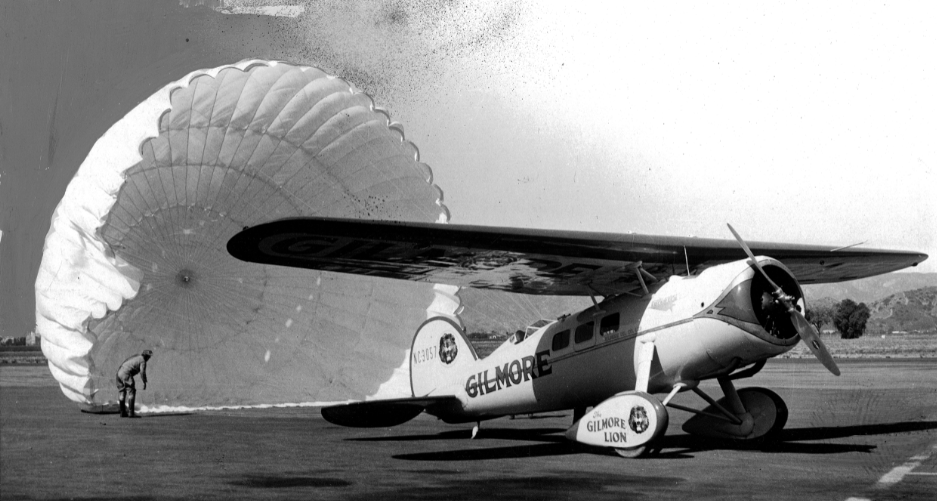 He went on to honor the lion in the 1932 Bendix race; the Wedell-Williams racer, Gilmore Lion came in third. Turner continued to take another third place prize in the same Gilmore Lion during the Thompson Trophy Race. Yet another third was to follow in the Shell Oil Speed Dash.
He sailed through the 1933 Bendix Race, taking a well-deserved first in a dash from New York to Los Angeles. His impressive record stood firm for 5 years. Another victory was to follow that year, with first place for the Shell Oil Speed Dash. Turner would go on to receive the Clifford Henderson Trophy, crowned as America's number one speed pilot, for his West-East transcontinental record. After years of hard work, with no small amount of trial and error, Turner was finally gaining momentum at the top of his field.
He finally won the coveted Thompson Trophy in 1934. In October 1934 Turner and crew participated in the great MacRoberston air race from England to Australia. They completed this remarkable and historical race successfully in a Boeing.
He flew the radically new Turner-Laird Meteor in 1937 during another Thompson Race.
Meteor LTR-14
Laird Turner Special
Ever the daring pioneer, Turner was passionate about new technology. By taking Meteor into the air, he showcased how such advances in engineering could produce a superior model.
Turner won the Thompson for a second time in 1938 alongside the Allegheny-Ludlum Trophy for setting a new lap record for 293 miles per hour. He took the Thompson, once again, in 1939 announcing upon his landing that he was too old to race any further. He had won the Thompson Trophy on an astonishing three occasions.
World War II Instructor
He trained flight instructors, pilots and mechanics in WWII, despite itching to enter the battle. Turner had been eager to fly in WWI but the war had ended before he could see any active duty. In We Saw it Happen, Turner recalls the old planes, remarking: 'As a matter of fact, this is what I started out with to try to educate the great American public that these flying machines were here to stay.'[5] And stay they did, with aerial bombing used continually throughout the Second World War.
Turner's contribution to the war effort goes far further than his role as an instructor. In the interim between the two great wars he was one of the few daring individuals who continually took to the skies in an effort to further advance aviation.  During this interim period, 'the civilian fliers of the country, just a handful of us, managed to keep the manufacturers of the power plants [going], and of course the power plant is the limiting factor in most any type of transportation.'[6]
Throughout the remainder of his life Roscoe Turner championed aviation through his flight school, through publicity, through his aircraft sales/ service facility in Indianapolis, and through a continued passion for the craft that shone through every meeting and conversation with Turner. 
In 1952, he was awarded the Distinguished Flying Cross by Act of Congress for all he contributed to aviation. This honor was the first to be awarded by an Act of Congress in 20 years. A fitting tribute to an incredible aviator.
Roscoe Turner died on June 23rd, 1970. His contributions to aviation and its continued development are truly extraordinary. A young farm boy, with humble beginnings, went on to conquer the skies.
Footnotes
Bibliography
Anonymous, 'Turner, Roscoe,' The National Aviation Hall of Fame,  http://www.nationalaviation.org/our-enshrinees/turner-roscoe/
Turner. Roscoe, 'We Saw It Happen: Roscoe Turner,' Youtube, https://www.youtube.com/watch?v=lKBbou-W_Xs