Whilst Santos-Dumont had flown with his famous Cartier watch in 1906, there was a limited need for its functionality as a timing instrument over his 220 metre journey and 21.5 seconds of flight. Planes, dirigibles, and balloons jockeyed for air supremacy, with the course of aviation history shaped forever during seventeen days in October 1910.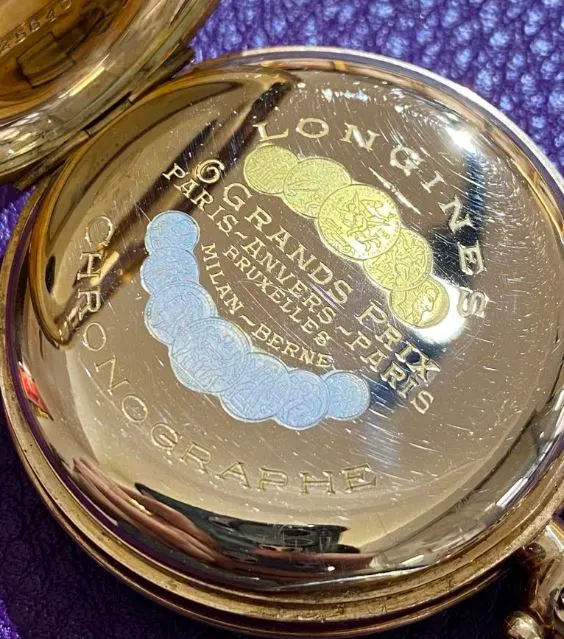 Wellman's dirigible America required a dramatic sea rescue after an unsuccessful Atlantic attempt, whilst Hawley and Post set a distance record in the Bennett International Balloon Cup, only to be lost in the wilds of Alaska. The winner, the plane – after a nine-day aviation meet at Belmont Park, Long Island.
Twenty-seven international pilots enthralled paying crowds who watched as speed, altitude and distance records were broken.  It ended October 27, with the very first ever race over a built up area – around the Statue of Liberty, controversially won by the Frenchman, Henri Moisant.
The accuracy, reliability and prowess of the Longines name was second to none – winning more timing and accuracy awards than any other maker. Their chronometers timed pole and other expeditions, and found fame as specialist instruments aboard ships, bathyscaphes and planes. All of aviation's greatest feats and records were recorded with a Longines.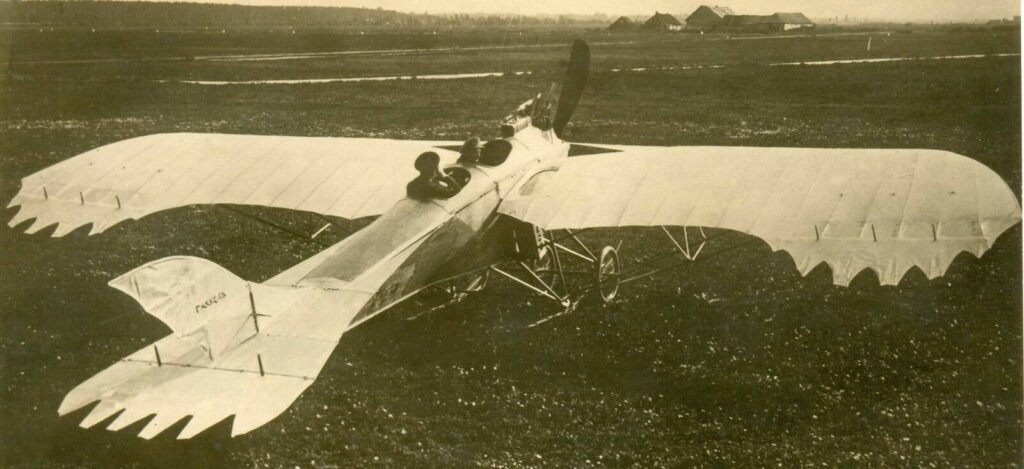 The burgeoning needs of the military and aviation, likely gave rise to the need for a wristwatch in both of these applications. It led to yet another Longines first. In October 1911, archives confirm delivery of the very first wrist chronographs of any maker to Schwob, the agent for Russia. These incredible 48mm oversized pieces used the robust pocket watch calibre, 19.73N. A further thirty pieces of these wrist chronographs initially produced in 1911 were delivered in May 1912, and in the months following. 
This incredible group of oversize pieces all predate delivery of the handful of 13.67Z wrist chrono pieces which were first delivered to both Schwob and Wittnauer in October of the same year.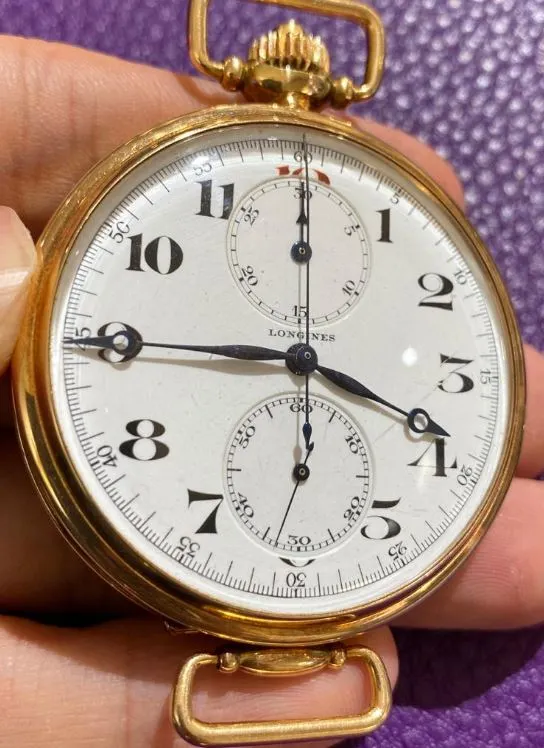 The specially developed 13.33 wrist chronograph caliber followed a year later, preceding the birth of aircraft clocks (calottes), hand chronometers, Weems, Lindbergh, Siderographs and the famous Swiss Air pieces of the fifties.
At the start of WWI the Russian Airforce were the largest in the world with 263 aircraft, whilst the nearest rival, the French had just 148.[1] By 1912 it was known as The Imperial Russian Air Service (IRAS).
The IRAS needs were likely more advanced than its rivals as the world started building up to WWI. Longines likely responded to the Russian needs and modified their robust 19.73N for this purpose.
Recent Longines archives discoveries note the production of three base metal pieces in May 1911 and delivery five months later to the Russian agent Schwob & Fils.  The very first of these pieces, with serial number 23121XX, in a 48mm case is the very first wrist chronograph of any manufacturer.
Omega's first in this space was the ref 168.18 wrist chrono, featuring an 18 ligne movement and oval pusher at six in 1915.  This was also the same year that Breitling introduced their oversized wrist chrono with a pusher at two.
Other competitors, Paul Buhre and Henry Moser & Cie, supplied oversized wrist chronograph pieces into the Russian market at a similar time around the start of the first world war.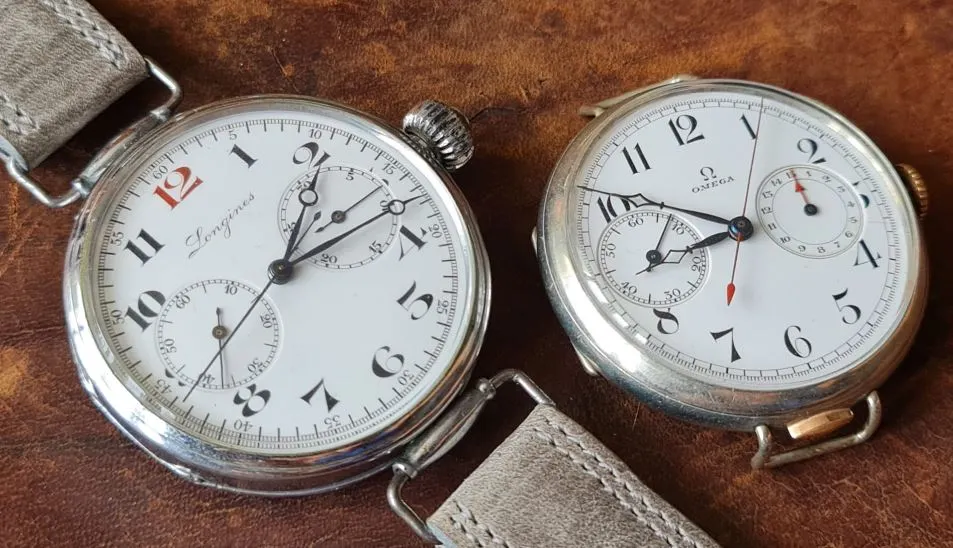 The 1897 pocket watch calibre 19.73 was improved upon with a new thinner execution 19.73N which first arrived to the market in 1909.  It was distributed in most configurations, including a split second caliber and in all markets through until 1928.
It was used in aviation calottes, pocket watches and these unique wrist chronograph pieces. An additional thirty of the latter were made in 1911 in base metal, silver including six rare 14k gold pieces.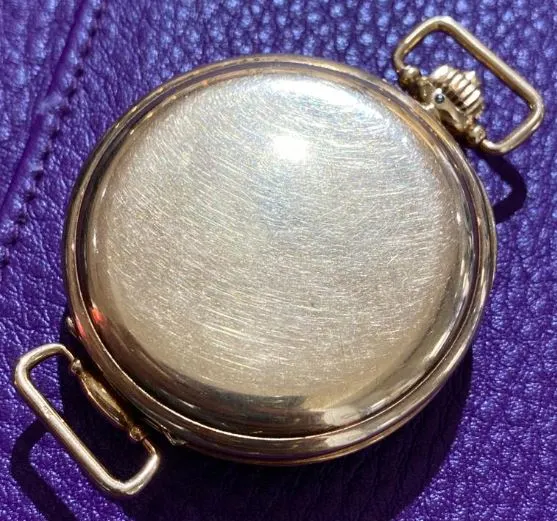 Final delivery of this order was made in May 1912 and the months following. All thirty-three 19.73N pieces predate the delivery of the thirty-six repurposed Longines 13.67Z wrist chronostops which were delivered to Schwob and Wittnauer in late 1912 and all their 13.33 wrist chrono models.
The 19.73N wrist chronographs had impressive oversize two colour porcelain dials and were evenly split between Roman and Arabic text.  They featured either a red XII, or the arabic twelve and all featured Longines script. The 30 or 60-minute counter and subsidiary seconds dial registers were configured either vertically (6 and 12) or horizontally (3 and 9).
Crowns were either at twelve or three and archive notes indicate some have the beautiful Longines medals engraved on the inner caseback. They had secured buckles for affixing a strap.  
This is also most likely the very last Longines model received under Tsar Nicholas II with a small handful of pieces, including a couple of the rarest configuration, in 14k gold, delivered February 8, 1917. This was just five weeks before his abdication on March 15, 1917.  
Two revolutions ripped apart the fabric of Russian society in March 1917 and the second in October lasted for five years.
Coupled with WWI, these events were brutal on the Russian population. An estimated 1.7-2.2 million lost their lives in military conflict,[2] and a further two million in the bloody revolutions that continued until 1922.[3]
It is impossible to overstate the wholesale destruction of life, limb and property in World War I and the two revolutions of 1917-1922. The human losses are beyond any descriptive words.
This is one of a number of reasons making oversize Russian 19.73N wrist chronographs one of the rarest vintage Longines ticking treasures.  
They are the world's first wrist chronograph watch and most if not all the watches were most likely destined for military use. Given early Russian air force strengths, quite likely an aviation purpose with a limited lifespan. Very few pieces were originally made and delivered. At time of writing there are less than ten known Russian 19.73N wrist chronograph examples in the hands of collectors!!
---
[1] History of light aviation of the French Army 1794–2008, Lavauzelle, Collection of History, Memory and Patrimony, Général André Martini, 2005, Paris, pages 36,42, ISBN 2-7025-1277-1
[2] World War I casualties – Wikipedia
[3] How many lives did the Red Terror claim? – Russia Beyond (rbth.com)