Amy Johnson's Weems watch SOARS again at a recent Sotheby's auction selling for 88,200 pounds.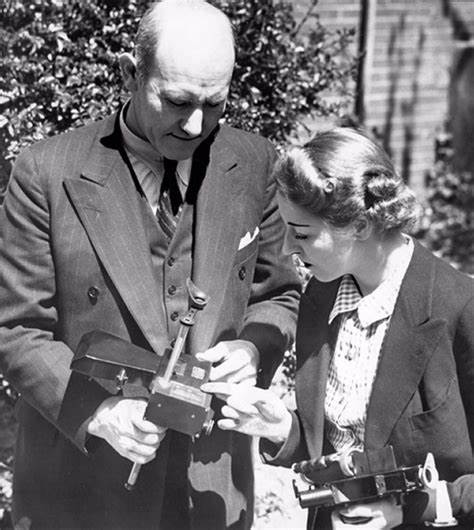 Queen of the Air
Amy Johnson at just 26, acquired the title "Queen of the Air" from the British press after being the first woman to successfully fly 11,000 miles from England to Australia in May 1930 in a de Havilland DH.60 Moth named Jason. She was an accomplished pilot, navigator, Britain's first female ground engineer and President of the Women's Engineering Society from 1935-1937. 
Amy inspired generations of women to pursue whichever profession they chose, regardless of any doubts or criticisms and received a personal congratulation from the King of England following her successful Australian flight.
Her aviation feats and determination broke gendered stereotypes in a male dominated field with Aero One Heinmuller noting that Johnson was 'a serious student of flying, a steady, dependable and courageous aviatrix until the day of her death.'[1]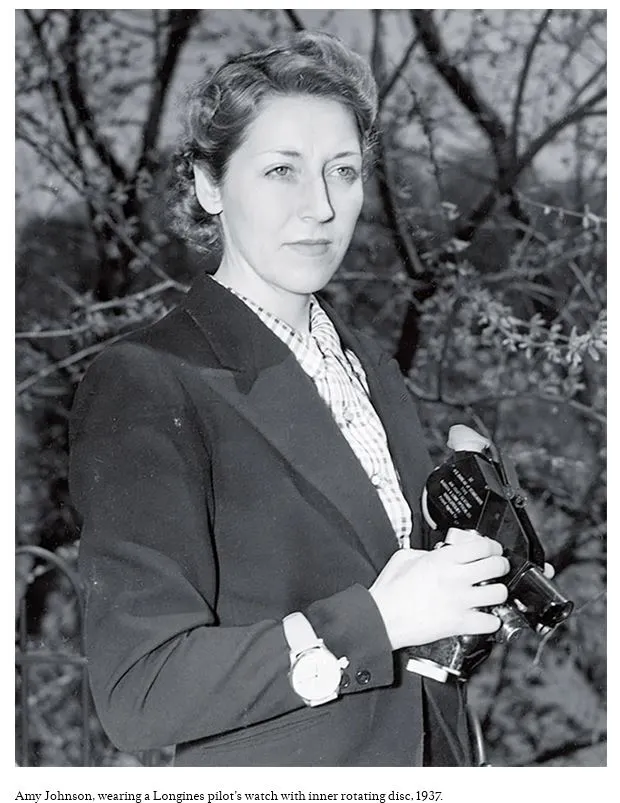 The Early Years
Born on July 1st 1903 in Hull, England Johnson was to fall in love with aviation from an early age gaining a pilot's license from the London Aeroplane Club on the 6th of July, 1929.
She broke another world record flying 1,760 miles in just one day with co-pilot Jack Humphreys from London to Moscow in July 1931. They flew on across Siberia onwards to Tokyo in a de Havilland DH.80 Puss Moth, Jason II setting a second the quickest time for a Britain to Japan flight.
She set another solo record from London to Cape Town in a Puss Moth named Desert Cloud bettering her husband Jim Mollison's record in 1932.
She survived a near fatal crash in a G-ACCV, de Havilland DH.84 Dragon I named Seafarer in July 1933 with husband Jim Mollison.  They had been endeavoring to fly non-stop from South Wales to New York and crashed 150 miles from their final destination following an apparent disagreement over piloting the plane.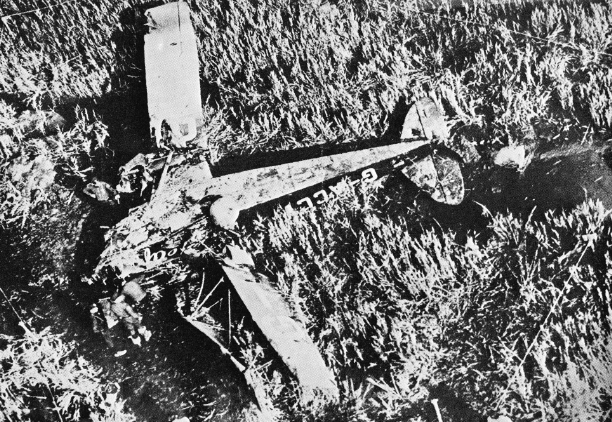 Her Weems Watch
It is known that Amy Johnson studied all aspects of flight including navigation, piloting and ground procedure.  It is also known that she owned, wore a Weems watch, met and was tutored by Weems himself in celestial navigation. She appeared in two famous pictures in the Baltimore Sun newspaper on 3rd May 1937 sporting her Weems. Sotheby's recently auctioned off Amy's rare Sidereal time Weems watch in Feb 2022 for 88,000 pounds.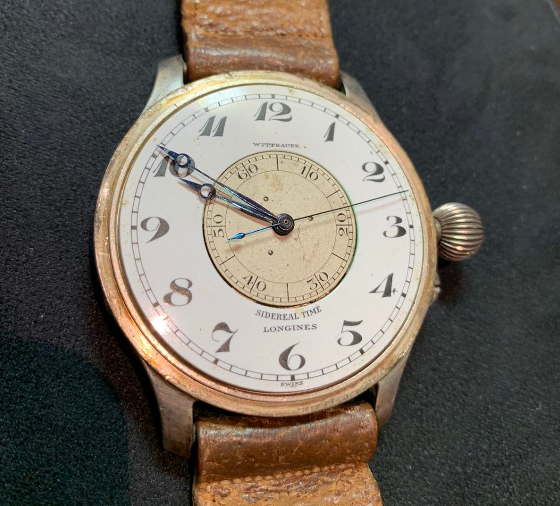 The watch was delivered to Wittnauer, the American agent, on the 10th February, 1937 and part of order 38330.
Amy's Weems watch is in an all silver case with serial #54422715 with a dial signed only sidereal time with the Wittnauer logo at 12. To date, fewer than twenty sidereal time adjusted pieces in all dial combinations have surfaced in the market. Those known with the configuration of Amy's watch can be counted on just one hand.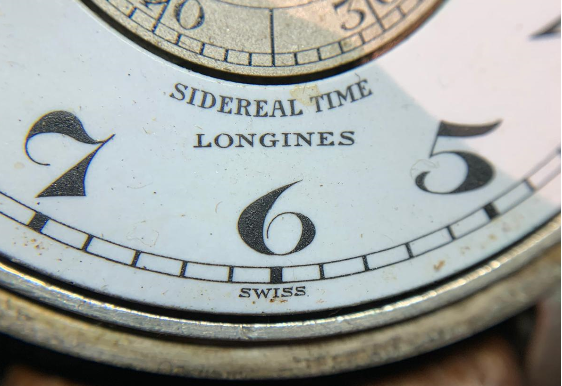 The order number for Amy's watch is 38330.  Incredibly, this order number is shared by five other known Longines Weems pieces all delivered to the American agent Wittnauer.  Four of the five watches were adjusted for sidereal time.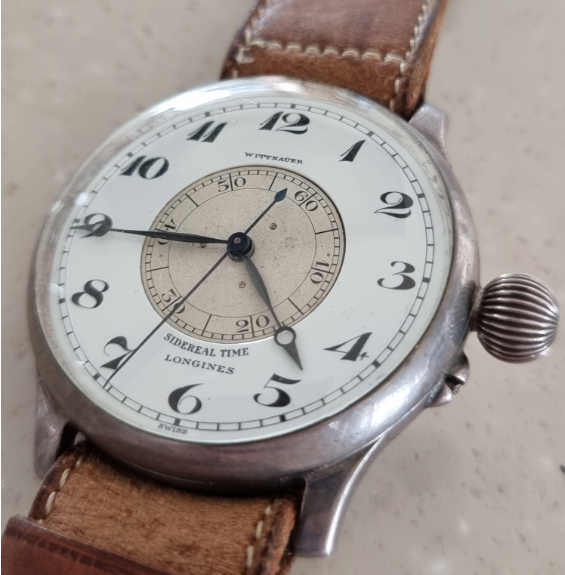 Two pieces, including one with the same sidereal signing were delivered on the exact same day February 10th 1937. For the three others, one was delivered 29 May 1937, and the other two on the 29th July 1938.
Amy's Weems sidereal time watch has just sold for a record 88,200 pounds at Sotheby's.
https://www.sothebys.com/en/buy/auction/2022/fine-watches-6/aviator-amy-johnsons-longines-wittnauer-sidereal
Amy's Weems would most likely have been worn by her when she reset the London to Capetown record in 1938 in a G-ADZO, a Percival Gull Six, after her previous record from 1932 was broken by Lieutenant Tommy Rose.
The Second World War
She was soon making meticulous plans for every aspect of her first round the world attempt, however, the arrival of WWII would cut short her preparations.  Putting all personal plans aside, she immediately joined the war effort as an Air Transport Auxiliary with the RAF in 1940.
She would not be wearing her lucky Weems when a horrible set of circumstances unfolded on the 5th January, 1941 when Amy Johnson drowned in the frigid Thames waters following a crash in adverse weather conditions.  A routine flight from Blackpool to Kidlington Airbase in Oxfordshire would rob the world of one of the most talented and beloved aviatrix the world has ever known.
Despite an apparent valiant rescue attempt by the ship's crew, and captain of the HMS Haslemere, Lieutenant Commander Walter Fletcher, which saw the ship's captain lose his life.  It was quite likely the very ship sent to rescue her from the frigid Thames water may have botched and covered up their rescue failure, sucking her into the propellers. Amy's body was never recovered.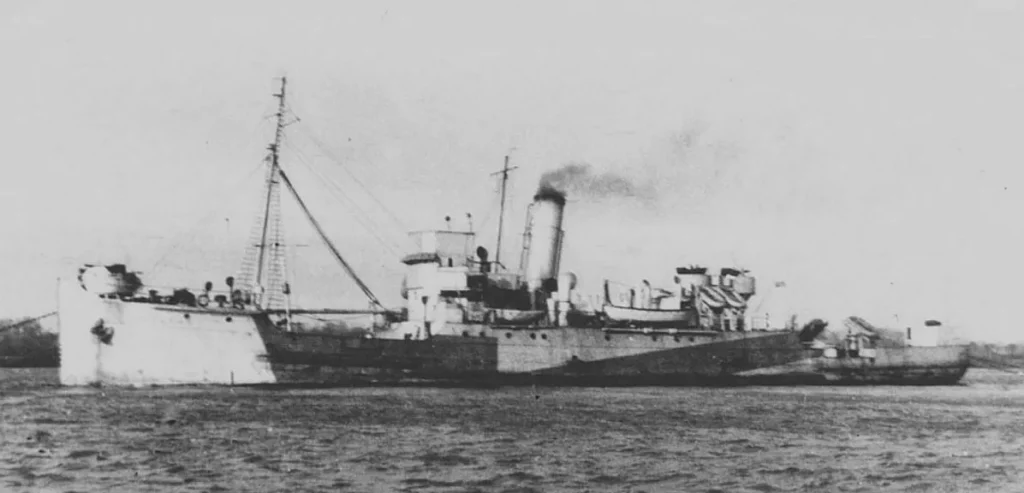 A sad, tragic and devastating end to the life of a truly remarkable, pioneering inspirational woman who at just 38 had her life stolen from her in an aviation accident and rescue misadventure. Her Weems, avigation skills, pictures and her records remind us of a remarkable chapter in time when the "Queen of the Air" pushed the limits of aviation to new heights. She is a honored member of the Longines Honor Roll.
[1] John P.V. Heinmuller, 'XIII James Allan Mollison and Amy Johnson Mollison', Man's Fight to Fly, (New York: Aero Print Company, 1945), pp.184.